Oral saliva drug testing is becoming more frequently used by non-government employers due to do the benefits relating to the oral fluid drug test. Oral fluid drug testing provides a drug test result that can detect very recent drug use and in most cases immediately after a drug has been ingested.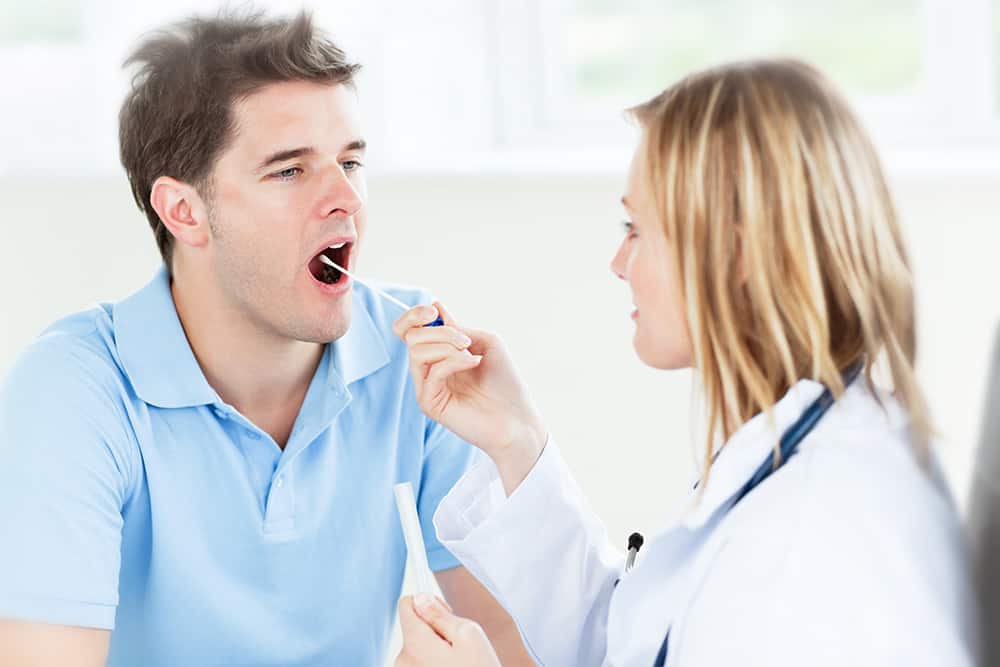 The oral saliva drug test test is collected by inserting a small absorbent sponge on a stick and saliva is collected by the drug testing collector. The specimen is then placed in a sealed package and sent to a SAMHSA certified laboratory for analysis. Oral fluid drug tests are generally administered at places of employment, construction sites, schools and other venues where conducting a urine drug test would not be possible or convenient. Utilizing an oral fluid drug screen also eliminates a situation where a donor is unable to provide urine for a drug test.
Additional benefits to oral fluid testing include a more rapid drug testing procedure and is a less invasive drug test then urine, hair or blood. Another benefit to oral fluid drug testing is that all tests are observed test collections, eliminating any attempt by the donor to adulterate the drug testing specimen.
Oral drug testing continues to require that the person administering the oral fluid drug test be trained and certified in chain of custody and collection procedures and that all proper steps are taken to avoid a contaminating an oral fluid drug test.
The window of detection for illegal drug use utilizing an oral fluid drug test is 8-24 hrs, which is typically less than a standard urine or hair drug test. However, an oral fluid drug test does provide for an immediate time frame of when a drug was used.
Currently oral saliva drug testing is prohibited in DOT and other Federal Government Agency drug testing programs, its use is only available in the private business sector. DOT and other governmental agencies continue to require a 5 panel urine test as part of the government's drug and alcohol testing requirements.
While oral fluid drug testing is being used more frequently most employers, courts and other organizations continue to rely upon a urine drug test as the primary testing method.
To Schedule a Drug, Alcohol or DNA Test Call (800) 828-7086 or click to schedule now online 24/7.